Global Carbon Budget 2015: global CO2 emissions projected to stall
7 December 2015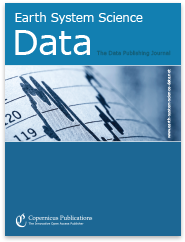 According to researchers at the University of East Anglia (UEA) and the Global Carbon Project, global carbon emissions are projected to stall in 2015. Detailed data were made available in the open-access data journal Earth System Science Data (ESSD) today, and the corresponding study was published simultaneously in the journal Nature Climate Change.
Data and studies are research outputs of the Global Carbon Project, which has the scientific goal of developing a complete picture of the global carbon cycle, including both its biophysical and human dimensions together with the interactions and feedbacks between them.
Last year, global CO2 emissions from fossil fuels and industry grew by just 0.6% – marking a year-on-year slowdown. The projection for 2015 reveals a second year of slow growth or even a small decrease in global emissions: they could decline by 0.6% this year. While declines in emissions have previously occurred during periods of economic crisis, this would be the first decline during a period of strong global economic growth.
Corinne Le Quéré, Director of the Tyndall Centre at UEA, who led the data analysis, said: "These figures are certainly not typical of the growth trajectory seen since 2000 – where the annual growth in emissions was between 2 and 3%."
"What we are now seeing is that emissions appear to have stalled, and they could even decline slightly in 2015. But it is important to remember that our projection for 2015 is an estimate, and there will always be a range of uncertainty. In this case, the 2015 projection ranges from a global decline in emissions of up to 1.5% – or, at the other end of the spectrum, a small rise of 0.5%."
The projection for 2015 is based on available energy consumption data for China and the USA, as well as on forecast economic growth for the rest of the world. In 2014, renewable energy sources saw a record increase in capacity and their impact is on track to be even higher in 2015.
As in previous years, the data for this new study were published in ESSD, an open-access journal providing free access to research data.
Hans Pfeiffenberger, chief editor of ESSD, says: "This paper represents exactly what we intended for ESSD: that scientists receive credit for their data compilation and quality assurance efforts, and via the journal they share their data extensively."
"We see this paper as another vote of confidence for ESSD," adds chief editor David Carlson, "certainly because of the quality of our processes and products but also because of our ability to work successfully with leading data centres and research journals worldwide."
The study was presented at a press conference in Paris today, where COP21, the 2015 Paris Climate Conference, is currently being held.
"It is unlikely that emissions have peaked for good," says Le Quéré. "Today's news is encouraging, but world leaders at COP21 need to agree on the substantial emission reductions needed to keep warming below 2˚C. And despite the slowing of CO2 emissions globally, the amount of CO2 in the atmosphere has now reached 400 parts per million, its highest level in at least 800,000 years."
Resources:
Access:
---
This media release is part of the Global Carbon Budget 2015 of the Global Carbon Project, based on four analyses published on 7 December 2015.