Global Carbon Budget 2016: continued low growth in carbon emissions
14 November 2016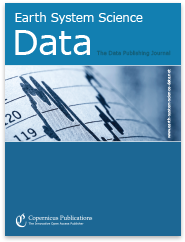 In a paper published today in ESSD, the Copernicus open-access journal providing free access to high-quality research data, researchers at the University of East Anglia (UEA) and the Global Carbon Project reported that carbon emissions from burning fossil fuels and industrial processes did not grow in 2015 and are projected to rise only slightly in 2016, marking three years of almost no growth.
The new data show that emissions growth remained below 1 per cent despite a strong global economy. Prof Corinne Le Quéré, Director of the Tyndall Centre at UEA who led the data analysis, said: "This third year of almost no growth in emissions is unprecedented at a time of strong economic growth. It is possible that the trajectory of global emissions has permanently deviated from the long-term growth trend."
The break in emissions rise is aligned with the pledges by countries to reduce emissions by 2030, but it falls short of the reductions needed to limit climate change well below 2 degrees Celsius. Prof Le Quéré said: "The break in emissions rise is a great help for tackling climate change but it is not enough. Global emissions now need to decrease rapidly, not just stop growing. If climate negotiators in Marrakech can leverage ambitions for further cuts in emissions, we could be making a serious start to addressing climate change."
The Global Carbon Budget analysis also shows that, in spite of a lack of growth in fossil fuel emissions, the growth in atmospheric CO2 concentration was a record high in 2015 and could be a record again in 2016, due to weak carbon sinks on land from the hot and dry conditions related to the recent El Niño event. This quantification of global CO2 emissions and their partitioning among the atmosphere, land, and ocean represents a major effort by the research community to assemble, document, and share a unique and challenging combination of measurements, statistical estimates, and analyses of model results, and to provide a measure of their uncertainties.
Hans Pfeiffenberger, chief editor of ESSD, says: "ESSD has once again served as an effective and efficient review and publication mechanism for an important global data set. By using ESSD processes scientists receive credit for their data compilation and quality assurance efforts while achieving free widespread distribution."
"We see the global carbon budget setting a good example for other climate data sets such as the new global methane budget appearing in ESSD in the next few days," adds chief editor David Carlson. "The quality of our processes and products and our ability to work successfully with leading data centres provide a very good option to researchers looking to share and publicize their data sets."
The study was presented at a press conference in Marrakech today, at the COP22 UN Climate Change Conference.
---
Information in this media release derives from Copernicus Publications and from the Global Carbon Budget 2016. The annual update of the global carbon budget is produced by the Global Carbon Project and was started in 2006. This is the 5th update of the global carbon budget published by ESSD in the living data format:
Le Quéré et al. (2016): Global Carbon Budget 2016, Earth System Science Data, http://dx.doi.org/10.5194/essd-8-605-2016.
Data sources and access:
Social media: